Capabilities
Serving Madison area architects, builders, interior designers, and homeowners.
Contact Williams de la Roca
Phone: 608-220-9668
Make an online request.
Custom Carpentry & Woodworking Service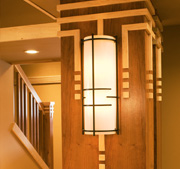 Serving the Madison Area Since 1999
Williams de la Roca is a custom carpentry and woodworking firm established by Don Williams. In partnering with a knowledgeable, caring and talented woodworker and builder, many clients find that working with Williams comes easy.
Satisfied clients are the foundation of Williams de la Roca.
Client relationships built on honesty and fulfillment of project expectations are the foundation of Williams de la Roca and its continued success. Clients and homes receive personal attention, allowing projects to run smoothly from start to finish.
It is our mission to leave a home having met or exceeded the expectations on every project. It is why Williams de la Roca expanded with an ever-growing list of repeat and referral business, and it is how the business will maintain its success far into the future.